In the age of social media, eCommerce, and smart devices, appealing visuals have become crucial for every business. Thus, photo editing has become the norm to ensure outstanding first impressions.
However, it is quite difficult to determine which B2B (Business-to-Business) photo retouching services company fits the best for your business needs. To assist with this decision, this blog post offers key pointers for consideration while selecting a suitable provider.
Moreover, factors such as quality, pricing, and customer service should all be taken into account while making the decision. By considering these aspects, you can be confident that you will select the perfect b2b photo editing services provider.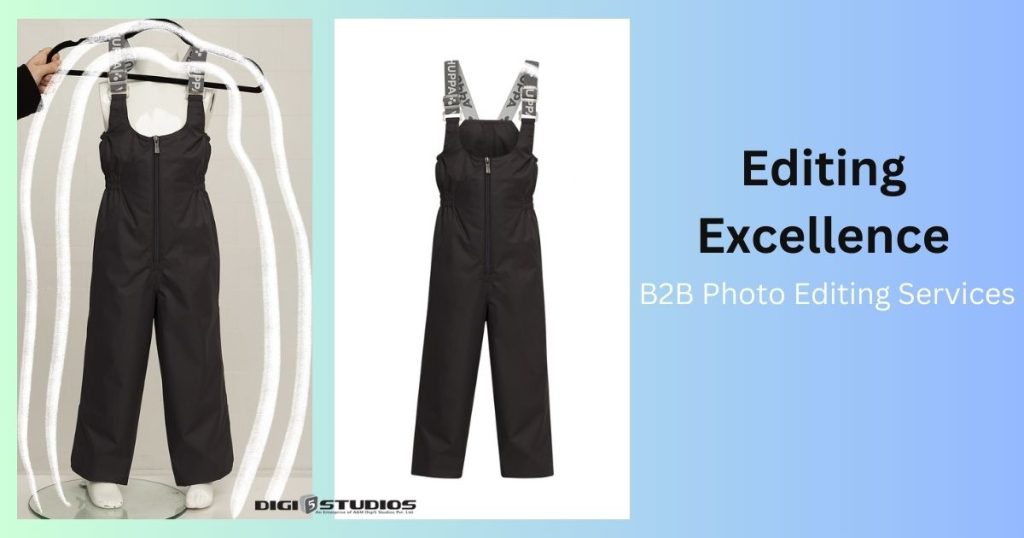 #1. Types Of Images You Need Be Retouched

While selecting a b2b photo retouching services company, it's important to consider the types of images that you will be retouching. Different companies specialize in different types of images. So make sure that the company you choose is experienced in retouching the type of images you need.
Some common types of images that can be retouched include,
portrait and product photos,
wedding photos,
magazine spreads,
stock photos,
food photography,
fashion photography,
real estate photos, and more.
In order to find a reliable b2b photo retouching services provider, make sure to ask about their expertise in working with the kind of images you need to be retouched.
Request to see examples of their work and read customer reviews to determine how content their past clients have been. Gathering all the necessary data regarding their background with your type of images will result in an even better decision.
#2. Your Budget
When selecting a b2b photo retouching services provider, budget is an essential aspect to take into consideration. Thus, establishing the maximum expenditure you are comfortable with and willing to invest in these services will help you choose the most appropriate partner for the job.
Besides the fees of the services themselves, remember to include other related costs such as shipment or file transfer expenses in your calculation. Additionally, see if the company offers any reductions for substantial orders or returning customers to take full advantage of their offerings.
Furthermore, make sure to ask about any additional charges for urgent orders or multiple edits. It is advised to get estimates from various b2b photo retouching services companies to compare prices and make sure you select the one that is the most suitable for your allocated funds.
#3. Their Expected Turn-Around Time
Now you have a clear picture of your budget, it is imperative to be mindful of a company's turnaround times before making any decisions. Various companies may offer varying turnaround times depending on the task at hand.
Therefore, it is crucial to ensure the company can meet the required timeframe before hiring them. Additionally, be aware of any extra charges associated with expedited turnaround times, as it may have an impact on your budget.
Moreover, research what will happen if the deadline is not met and whether there are any systems in place to guarantee on-time delivery. While selecting a B2B photo retouching service, these are important factors to consider.
#4.  Your Communication & Customer Service Expectations
It is vital to take into account your communication and customer service requirements when selecting a b2b photo retouching services provider. This will be the group that you will entrust with your cherished photographs.
Ensure that they are prompt, hospitable, and willing to answer all your inquiries. Furthermore, confirm that they are accessible when you require them; you don't want to remain hanging on for hours only to receive a straightforward answer.
To be confident about your decision, take a look at customer reviews and evaluate their level of satisfaction with the service. Do they offer assistance through chat, telephone, or email? Making sure your visuals are looked after properly is essential for peace of mind in the long term.
#5. Your Prefered Editing Style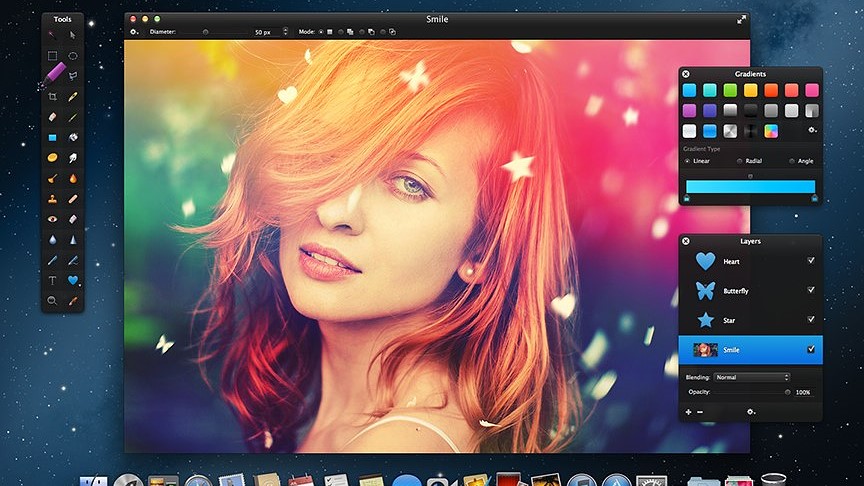 Choosing the right b2b photo retouching services provider requires careful consideration of what type of editing style works best for your needs. A number of service companies offer various styles and techniques such as traditional, modern, contemporary, and vintage editing. Selecting the best approach to meet your objectives is crucial.
Traditional editing: This type of editing is often used for images with a classic or timeless look. This style is known for its focus on details, such as removing dust and scratches, brightening colors, and increasing clarity. It also includes features such as cropping and straightening.
Modern editing: It is popular for images with an up-to-date look. This style involves adding contrast, sharpness, and vibrancy to images. It also includes features such as dodging and burning, which can add more dimension to an image. Thus, this style is greatly appreciated by product, gadgets, and car image editing services
Contemporary editing: It is great for creating images with a trendy and current look. This style focuses on making the colors more vibrant and the contrasts more pronounced. It also includes features such as blurring and vignetting, which can create an interesting depth of field in an image.
Vintage editing: It is ideal for creating images with an old-fashioned or vintage feel. This style focuses on adding texture, warmth, and nostalgia to images. It also includes features such as sepia toning and grainy effects, which can help to create a nostalgic atmosphere in an image.
Moreover, It is essential to pinpoint a B2B photo retouching services company that offers suitable editing techniques for your demands. Invest some time in examining multiple businesses and examining their options prior to making a decision. Make certain to check out customer testimonials, ask queries, and get quotes before concluding your selection.
#6. File Formats, Image Size, and Resolution You Need
When selecting a b2b photo retouching services company, it's important to consider the different types of file formats, image sizes, and resolutions that you will need. Many professional photo retouching services work with RAW files, TIFFs, JPEGs, PNGs, and PSDs, as well as other formats.
The size of the image can vary depending on the type of service being provided and the quality of the image. For example, if you are looking to enhance an image for printing or marketing materials, you may need to have a larger image size with a higher resolution.
On the other hand, if you are just looking to make small adjustments to a digital photo, then a smaller file size with a lower resolution may be sufficient. It is important to know exactly what file formats, image sizes, and resolutions you need when selecting a b2b photo retouching services company so that they can provide the best results.
#7. Types of Specialized B2B Photo Retouching Services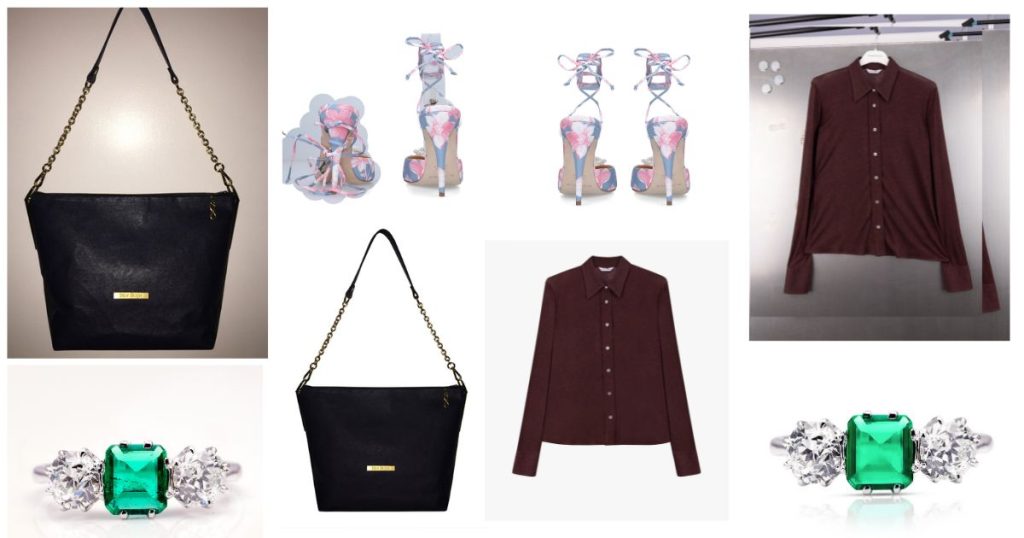 When looking for b2b photo retouching services, it's important to consider any specialized services that you may need. Some of the more common specialized services include:
Airbrushing: Its major application is to improve images by removing wrinkles, age spots, and other blemishes.
Background Replacement: If you want to replace an image background with a new one, this service can help you do so quickly and easily.
Color Adjustment: If you need to adjust the colors of an image, a specialized photo retouching service can help.
High-End Beauty Retouching: This type of retouching can help you improve your images by adding special effects or enhancing colors.
Portrait Retouching: If you need to remove red eyes or adjust skin tones in a portrait, a specialized retouching service can help.
Apart from these, clipping path companies are quite appreciated for exceptional image editing. Thus, when looking for a b2b photo retouching services company, it is important to consider any specialized services that you may need.
A good place to start is to ask the potential providers about their experience with specialized services and any samples they have to show.  Be sure to read reviews from past customers to ensure that the company provides high-quality results and customer service. Additionally, make sure to inquire about pricing and turnaround times before making your final decision.
#8 Tools & Technologies They Use
Now, last but not the least, having access to the right tools and technologies. It can make a huge difference. The right technology can help you achieve the highest quality results in a faster and more efficient manner. Here are some of the common tools and technologies you can exploit that usually, b2b photo retouching services enable:
Adobe Photoshop – This is by far the most popular and widely used tool for photo retouching services. It has an extensive range of features that allow you to do everything from basic editing tasks to complex image manipulation.
Lightroom – Lightroom is another powerful tool used by b2b photo retouching services. It allows you to adjust colors, white balance, exposure, saturation, and more.
AI Technology – Artificial intelligence (AI) is becoming increasingly used in the photo retouching industry. AI can help automate certain aspects of the editing process, such as detecting objects and faces, color correction, and more. This can help you save time and get better results.
Cloud-based Applications – Cloud-based applications are becoming increasingly popular for b2b photo retouching services. With cloud-based applications, you can easily collaborate with your team, store files securely, and access them from any device.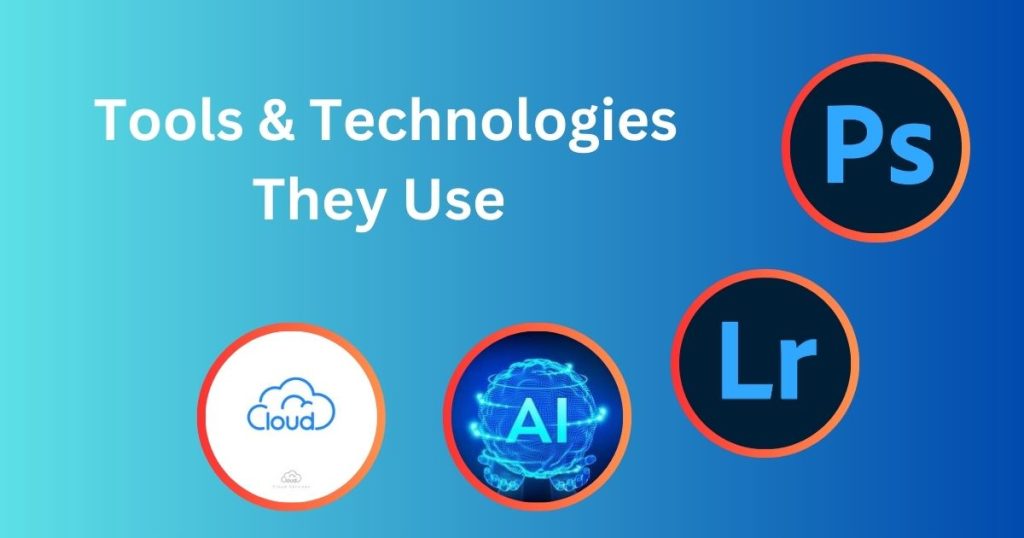 Overall, the right tools and technologies can make a huge difference when it comes to photo retouching services. Make sure that the company you choose has access to the latest tools and technologies so that they can provide you with the highest quality results in a timely manner.
Wrapping Up
Choosing the right b2b photo editing services company for your project is an important decision. By researching your options and being clear about your requirements, you can ensure that you select the best provider for your specific needs.
At last, make sure to ask questions, as it helps you to understand the approach of the company towards the partnership. Also, it allows you to avoid confusion and deal with challenges.